CAVIAR de ĐUC 
Found of Origin
To be a simple but elegant combination of caviar and salt, Caviar de Đuc has become a symbol of exquisite and luxury culinary style. The melting and spreading sweet and fleshy savor of Caviar de Đuc will bring you unforgettable moments, a true sense of difference and originality… See more
Impressive numbers
of achievement
1000+ HECTAIRE OF AQUACULTURE
500+ PASSIONATE EMPLOYEES
100+ BRANCHES NATIONWIDE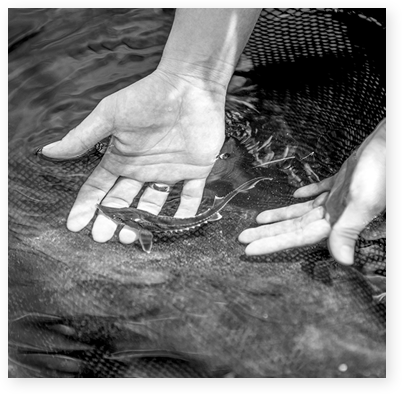 CAVIAR Exclusive Party
Caviar Exclusive Party is the ultimate luxury and exquisite party service with Black Caviar, presented by Caviar de Đuc.
With Caviar Exclusive Party, Caviar de Đuc want to serve our customers one-of-a-kind experiences of the unique & classy
culinary style from the Russian and Western elite right in Vietnam.

OF EXPERIENCE IN STURGEON FARMING
Vietnam Sturgeon Group bring to the international market a product of Caviar with top quality and high-class savor. The process of  farming provides full of nutrients and maintain a pure natural living environment which helps Sturgeon to grow at their best as good as live in the wild.
Contact Us
Address
02 Nguyen Thi Minh Khai Street, Loc Tho Ward, Nha Trang City, Khanh Hoa Province
Hotline
039 777 1 777 - 039 777 2 777
Email & website
info@caviardeduc.com - www.caviardeduc.com