GENERAL INTRODUCTION
Vietnam Sturgeon Group is proud to be the pioneer in Sturgeon farming in Vietnam. After a long time of effort and enthusiasm, the Group has been successful in building a scientifically
standard system of Sturgeon farming in wide scale. We are continuously exploiting potential new locations with a goal of network expansion for Sturgeon farming, which contributes to Vietnam to become a leading nation of farming and producing a rare fish species that was on the brink of extinction. At the present, the Group has 6 member companies operating in the field of Incubation and Breeding, Sturgeon Farming and Producing Caviar from 2 most special species: Russian Sturgeon & Beluga.
6 FACTORS OF SUCCESS

Potential market
Reserve of wild sturgeon and production of caviar are limited but the needs for caviar is increasing – this is the reason paves the way for sturgeon farming & caviar production industry.

Advanced farming technology
The Group focused on researching to expand farming models combining ideal natural conditions that boosts to the highest productivity and maintains the sustainability of both the system and the environment.

Nutritious food
The modern system manages to provide an adequate nutrition amount for sturgeon and combines using industrial food with natural food such as raw fishes, worms... therefore the sturgeon's eggs achieves the highest quality.

Abundant human resources
We can use the source of cheap labor but high quality. Vietnamese workers have a tradition of being hardworking, responsible, creative and passionate at work.

Environment of hydroelectric reservoirs
Our farms take advantage of flowing water near hydroelectric reservoirs, which creates cold water environment especially suitable for development of fastidious fish species like Sturgeon.

A strict control process
We have a systematic and effective control process, complying with production management standards of VietGAP, GlobalGAP and in accordance with natural conditions...
FOUNDER
The development of society as well as the modernization of transportation helps the elite got an access to these products. But the popularity in combined with environmental devastation leads to the near extinction of sturgeon and raise of caviar price up to thousands of USD for a kilogram. And once again, the extinction of such species leads to our realization for preciousness and conservation responsibility.
Caviar de ĐUC – Found of Origin
To be a simple but elegant combination of caviar and salt, Caviar de Đuc has become a symbol of exquisite and luxury culinary style. The melting and spreading sweet and fleshy savor of Caviar de Đuc will bring you unforgettable moments, a true sense of difference and originality.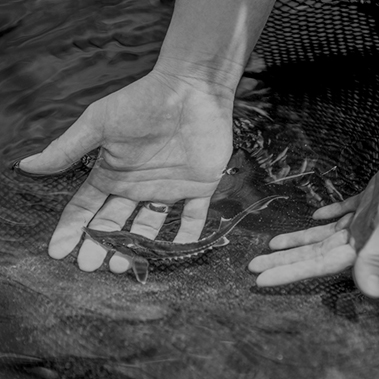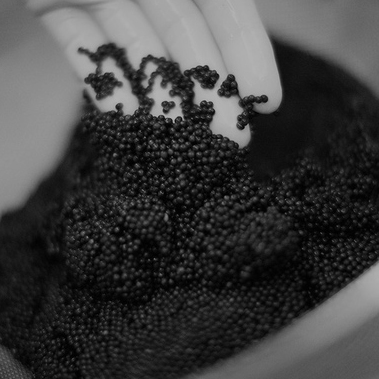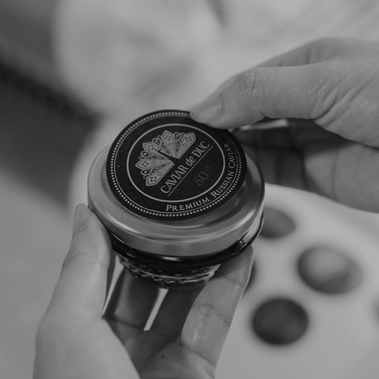 Our Partners