Caviar Exclusive Party
Caviar Exclusive Party is the ultimate luxury and exquisite party service with Black Caviar, presented by Caviar de Đuc. With Caviar Exclusive Party, Caviar de Đuc want to serve our customers one-of-a-kind experiences of the unique & classy culinary style from the Russian and Western elite right in Vietnam.
Since thousands years, from the Great Emperor Caesar to Persian kings and Czar, Sturgeon caviar has been very precious and expensive that only for offering to the royals. In the time of
the Czar, the best caviar was called Troika (the meaning is 3), which means right after catching in anywhere faraway, the sturgeon caviar has to be transported by the 3-horses carts and served on the banquet table of the royal and elite within 3 days.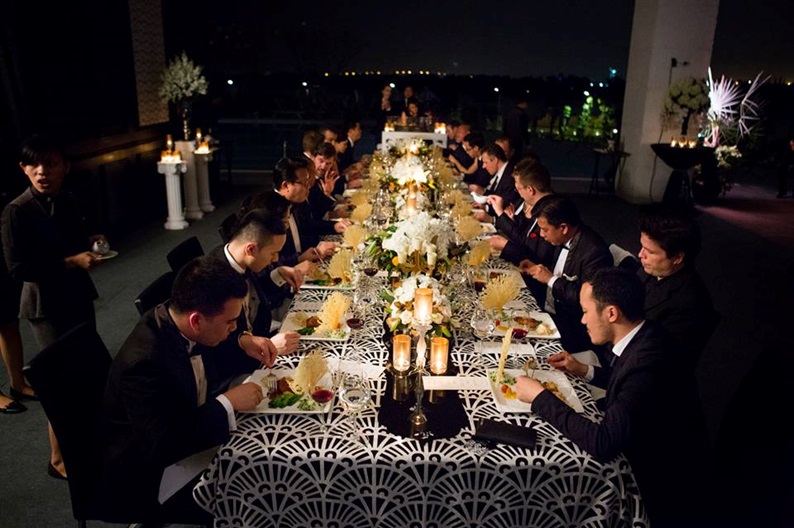 Caviar Exclusive Party is the next level of Ultimacy brought by Caviar de Đuc. With Caviar Exclusive Party, you will experience the high-class culinary style of the Western elite when enjoying Caviar – a famously rare and expensive dish of the world in a purest, most elegant and perfect way.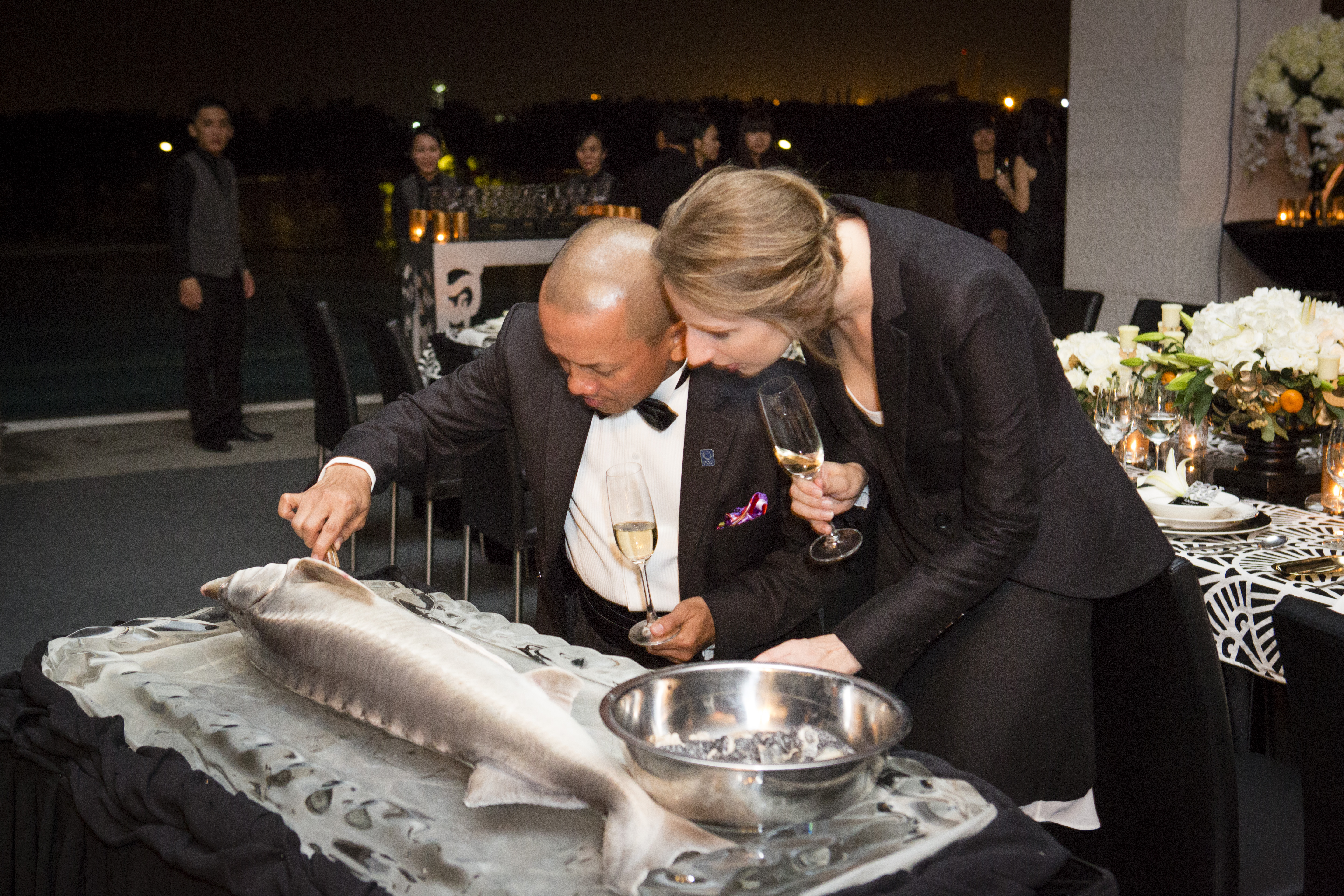 With Caviar Exclusive Party, you will have a chance to see with your own eyes when they fillet the living huge sturgeon with caviar classified to be premium. These sturgeon had been thorough ultrasound-scanned to be selected and brought to any location of your desire. With our leading culinary expert, sturgeon will be processed, filleted to get Caviar and cooked right on the banquet so you can enjoy and feel the completely fresh savor of sturgeon caviar.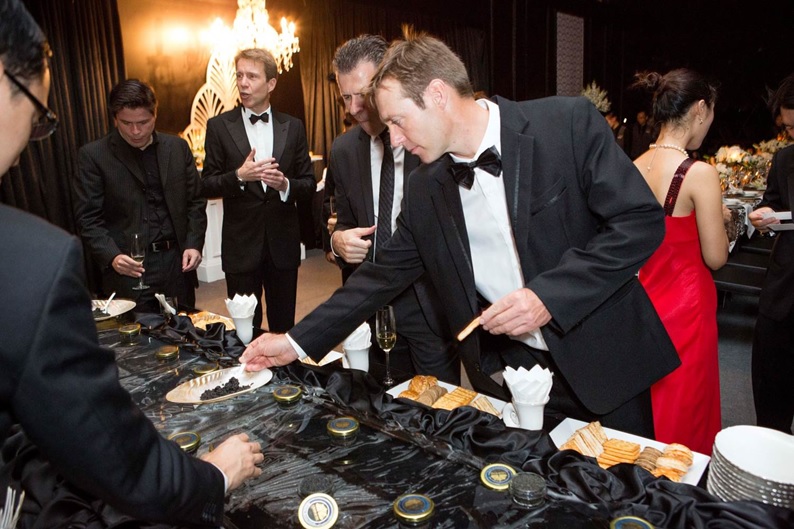 Let's enjoy Caviar Exclusive Party with Caviar de Đuc, you will truly feel the ultimacy and unique from our service.
Contact our Hotline: 039 777 1 777 – 039 777 2 777 for more information of Caviar Exclusive Party service packages from Caviar de Đuc.
Our Partners